EXtended REsonances (2017)
Through experimentation Klaas freek Devos, Carlo Siega, Carlo Prampolini and Quentin Meurisse perform a radical constructivist composition that oscillates between the noisy dictatorship of technology and silenced biology.
Moving bodies of sound are choreographed in an unstable analog en digital environment. The desire to create together with the fuddled perception that only a resonance unlocks, to create a shared echo out of silence.
The performances of these experiments appear as an ever-changing surface, they are produced in line with the order of noise. Every performance is one potential structure and a web of composed relations, every performance is an eXtended Resonance.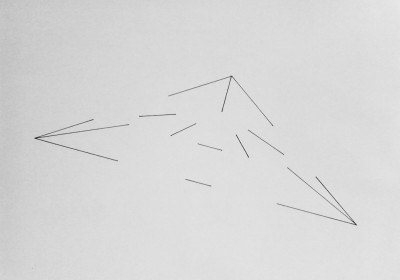 Concept and movement by Klaas freek Devos in co-creation with Carlo Siega, Carlo Prampolini and Quentin Meurisse
With the support of Performing Arts and Training Studios (P.A.R.T.S.) // Gent Advanced Music Ensemble (GAME) // Artscentre Vooruit // Ictus Ensemble Studios
Perform
Kunstencentrum Vooruit, Gent May 2017.
Concerthal MIRY, Gent December 2016.
SMOG n°15 in Projectionroom, Brussels, December 2016.